Sharewood


Oct 2017 - Jul 2019
Branding, Web Design, UX / UI, Packaging


Sharewood is an online platform that focuses on sport equipment rental, planification of outdoor experiences, adventures and travel packages. The new website lets users easily find their desired products by comparing prices / locations and by planning their vacations. Just as easily, businesses can create their online profiles, upload their inventories and manage their bookings. By carefully designing the new platform's UX / UI, I managed to create an easier way for both parties to track their reservations and communicate with each other.


1. Overview
2. Wireframes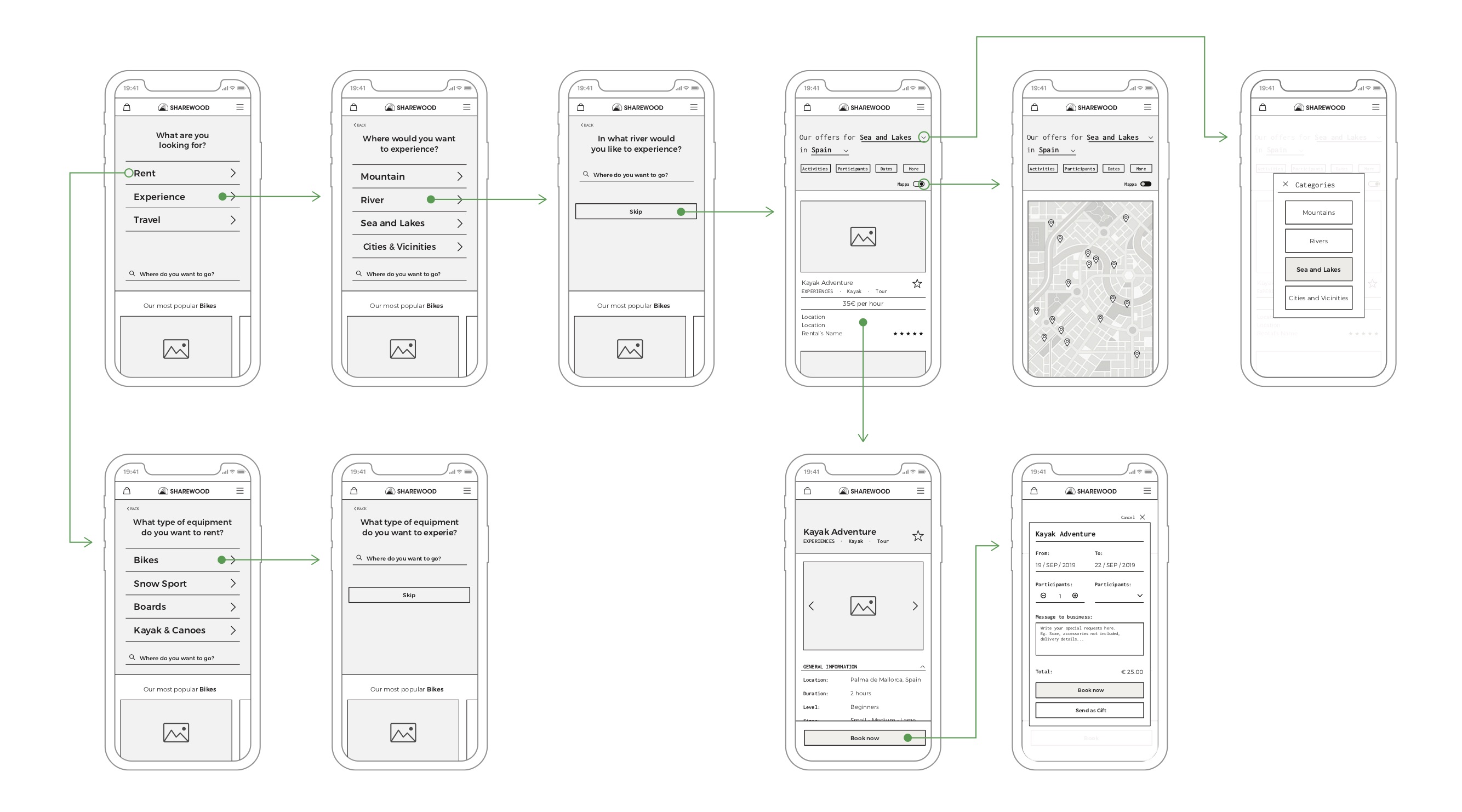 3. Website Overview
Extra. Sharewood's collaboration with natural energy drink, Beebad.