Product Designer, Esther Toledano, created a set of customizable lamps made by different Agave plant based recycled materials. All the research and development of her process are carefully documented in an accompanying book, which I designed. This 200 page, hand-bound book studies the communities that have worked with the Agave for centuries and how to innovate these techniques for product design.
Printed on recycled textured paper, bound by hand.
January 2020
Editorial Design, Handbinding
Pao Malo


Branding and website design for the New York City based actress. The website is separated in two, each with its independent scroll. On the right left side, you can find the actress' bio, contact sheet and other informations, while the right side is reserved for her portfolio.


February 2020
Branding, Web Design

After its huge success as the main restaurant of the Mexican pavilion in the 2015 World's Fair, Bésame Mucho opened its doors permanently in Milano the following year. During the summer of 2019, Bésame Mucho opened its parallel concept. A laid back alternative to the traditional restaurant, Tacos BM. During this time, I was in charge of designing the menus for both establishments, photographing their new recipes, decoration, and partial branding of the taqueria.
Aug - Sept 2019 | Dic 2019
Photography, Illustration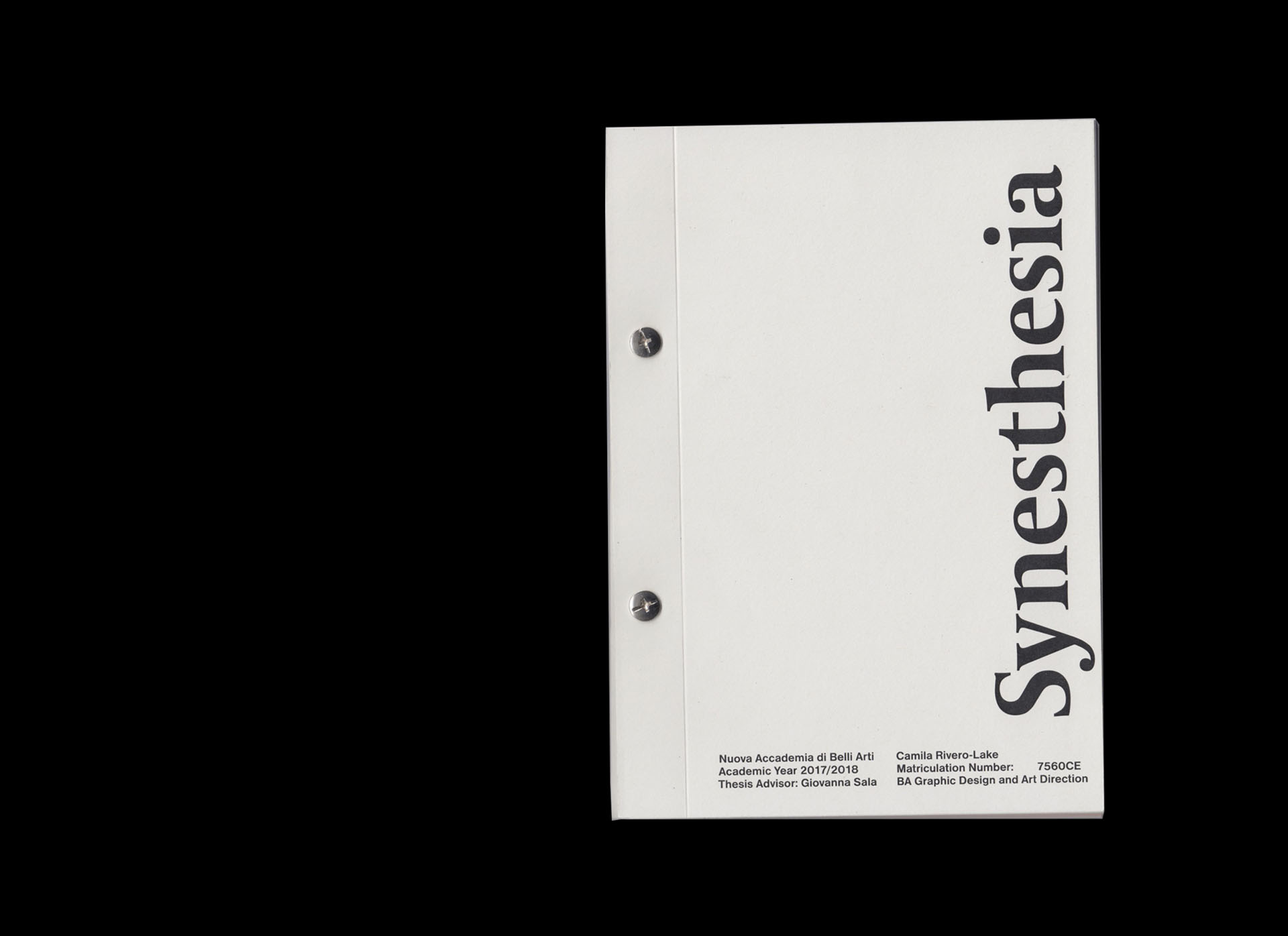 Bachelor Thesis (Research Paper)
Synesthesia is a neurological condition which occurs when a sense is involuntarily triggered by another. People with synesthesia may "smell" color, "see" sound, "touch" smells... Although very few people have this condition, the connection between music and the graphic design that accompanies it can be noticed by everyone. This research paper explores the unique visual communication associated with rock music (from classic to punk rock) by studying the music released across various decades and their respective cultural phenomenons, fashion trends, politics, society and technological parameters of the time.
June 2018
Editorial Design, Research